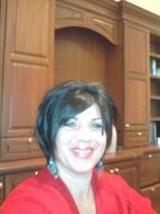 WHAT CAN AN INTERIOR DESIGNER DO FOR YOU?
We can coach you and partner with you to get results.

Re-purpose
a space for an office, bedroom, hobby area.
Create a functional and safe home for an aging family member or disabled person.
Create an Open concept space for Entertaining.


Create a Functioning Kitchen or bathroom.

Create a better feeling in the home with small changes.


I work with clients in Monmouth & Ocean County, NJ
You have the option to do your own purchasing or we will handle all the purchasing for you. We will work with Homeowners, Do-it Yourselfers, Contractors and Business owners. We offer affordable
Interior Design Services
.
Real solutions to your Interior Design problems not just a stylish space.


INTERIOR DESIGN SERVICES- Range from $175 and up

Discovery
- We help you discover what you really want in your life and how your Home
can provide it. Have a dilemma or question- We can help online.
Are you confused about color- we can provide a Color Consultation to find
what will work in your home and provide you with samples.
Ready to sell your home and want top dollar- Get your home ready for sale with our Staging Report.

Option A- On Line evaluation $175
Option B - Color Consultation $175 & $250
Option C- Staging Report $250



Design Liaison-
Are you tired of wasting money on costly mistakes ? Do you need a Customized plan based on YOUR real needs, Desires and Budget ? We can help walk you thru the process. We can create Floor plans, a custom plan with Idea boards, samples, suggestions, all based on the stores you love to shop at.

Option A- Lifestyle Evaluation- have a goal, we'll figure out a solution. $350
Option B- Custom Design Booklet $550 / $750
Option C- Custom Design Booklet with Coaching $ 1,000


Done for You
- From concept to completion, we take care of it all.
Option A- Shopping Bundle $350
Option B- Re-design $550
Option C- Project Management $2,000 & up
---
FREE Report when you click box above
"TEN COSTLY INTERIOR DESIGN MISTAKES & HOW TO AVOID THEM"
or fill in contact form below for a free 20 minute "Getting to Know You" or more information.

!-- Facebook Like Badge START -->