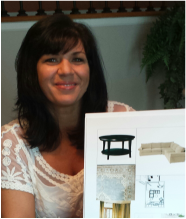 DO YOU NEED HELP?
Are you truly using your rooms for the best activities and functions for you and your families needs ?
Are you selecting the best products and materials for your lifestyle and budget?

IF NOT- WHY?
Let us help you implement your vision, spend your budget wisely, educate you on the Interior Design process and/ or manage your project.





S. SEXTON DESIGN ASSOCIATES CAN BE YOUR INTERIOR DESIGN COACH

We can help you feel empowered to tackle your next Interior Design Project.

We can help you feel a sense of calm, when everything is in its place and the job is completed.

You can feel secure knowing your loved ones can easily visit, and get around your home safely.

You can spend time together with friends and family, share the holidays, special occasion in your home with confidence. Don't Miss the moments that matter the most.

Your kids can have their personal space.

You could have the freedom from working from home in your new home office.

You can create, in your new hobby room.

You can start enjoying cooking in your dream kitchen.

The dog can have his own room.

You can relax & soak in your spa bathroom.

You can rejuvenate in your master bedroom retreat.


---
FREE Report when you click box above
"TEN COSTLY INTERIOR DESIGN MISTAKES & HOW TO AVOID THEM"


HOW TO GET STARTED

STEP ONE- Take a look at the Design Services to decide what may help you with your Interior Design problem. Fill out the form below. We can talk about your project and see if we are a good fit. I'll give you an estimated price range to see if I'm in your budget.

!-- Facebook Like Badge START -->